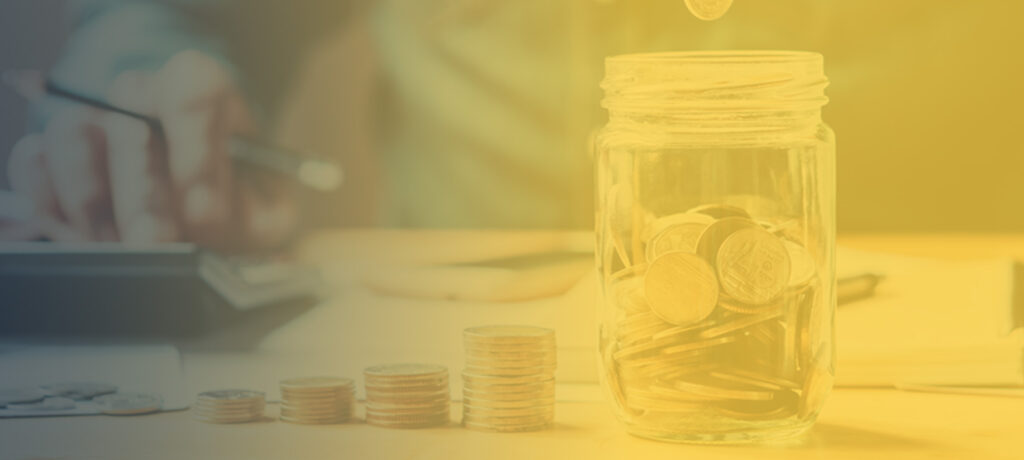 If your organisation has invested in a top-tier digital experience platform (DXP) that promises world-class solutions and capabilities, then it's fair to expect a healthy ROI. However, this isn't always the reality in all cases and that can be attributed to various aspects; an ineffective deployment, outdated technology, unforeseen additional costs or gaps in product knowledge.
Ambitious organisations are growing tired with their existing solutions not delivering what they'd been promised. Many are looking for a DXP that is aligned to their vision, standards and is cost effective.
There are five ways businesses could be saving money and getting more from their digital investment budget.
1. Reduce hosting costs
High fees doesn't necessarily mean 'good' when it comes to hosting your organisation's website. Hosting is important to successful digital transformation projects and choosing the wrong hosting partner to look after your business' website and digital ecosystem could negatively impact digital agility, performance, security and scalability. A cost to your organisation that can easily be avoided.
Our clients benefit from the choice of a range of hosting options to ensure their digital needs are met across every aspect of a project. This also gives us flexibility with our hosting pricing to give our clients the best option, with savings up to 30-50%.
2. Say goodbye to costly licence fees
A growing headache for existing Sitecore customers is the hefty licence fees. And if your organisation isn't seeing the return from the platform, it can be even more frustrating. Moving to Optimizely (previously Episerver) can save your business up to 50% in licence fees for a technology that has surpassed Sitecore's ability to deliver excellence in digital experience, according to Gartner.
As the UK's most established Optimizely Partner, we are able to offer highly competitive quotes to help you significantly reduce your licensing costs.
3. Save money on technology upgrades
Upgrading to the latest version of your DXP should be about accelerating your organisation forward with exciting innovation opportunities, not at the expense of your business due to long, drawn out updates.
Optimizely's potential for cost savings around upgrades is one of many attractive attributes. Unlike Sitecore, which is restricted by overcomplicated infrastructure, Optimizely's cloud service allows 1000s of organisations to simultaneously upgrade quickly and easily.
The Optimizely platform works at speed, meaning there's no need for ongoing maintenance or performance impact, which means less standing still and cost to your organisation and more time spent on important tasks.
4. Exploit extra capabilities for more value
A common issue for Sitecore users is actually knowing what features are available and how to use them – which can lead to further challenges. Sitecore is a complex platform that can simply be overwhelming.
Optimizely on the other hand has a more accessible interface and less intricate infrastructure that overall does more with less. This makes it easier for clients to get more from the platform and focus on driving a better ROI.
We help our clients across all additional product features, such as personalisation, multi-language marketing and CRO – but one of the greatest benefits of Optimizely customers is the powerful AI-engine that does a lot of the heavy lifting for busy teams.
5. Choose a futureproof technology
Investing in a platform that is moving in an upwards trajectory is paramount for futureproofing your solution. Brands with ambitious growth and digital plans should be aligning themselves with a technology that shares their vision.
Each year Optimizely is evolving and taking important steps to innovate and deliver digital excellence that benefits their clients and that can be passed on to their audiences too. Whether it's acquiring world-class experience software or data platforms that enhance digital transformation.
Every year, the Gartner Magic Quadrant report reviews the market's vendors and categorises them based on their performance, vision and importantly their ability to execute it. Notably, Sitecore is struggling to keep up with the calibre of Optimizely, with it dropping in position consistently over the last two years. Organisations that are choosing to invest in top-tier technology deserve best-of-breed solutions that will get them the best ROI. It's a great time for organisations to be aligned with and on that upwards journey with Optimizely – the most exciting leader in digital excellence.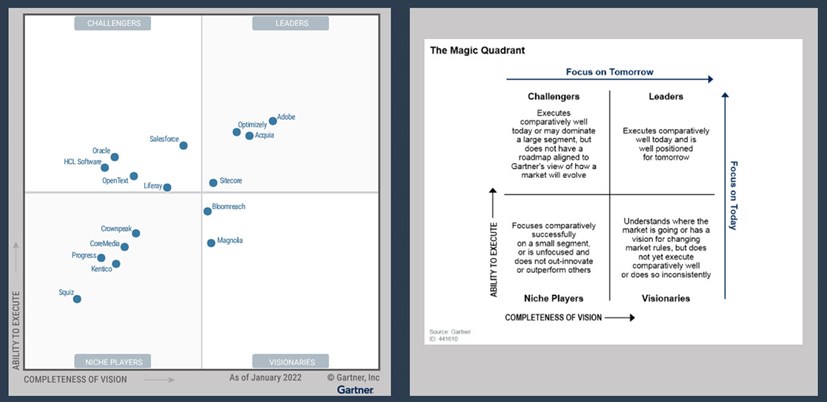 Start saving with your digital investment
We've been helping organisations across sectors to maximise their DXP investment and achieve great results with Optimizely. Since 1995 our team of development, strategy and digital marketing experts have been helping organisations around the world unlock their digital potential and are proud to be the UK's first accredited Optimizely (Episerver) Partner.
To get a personalised quote and to discover how much your organisation could be saving, get in touch today.